About Fleming Education Group, LLC
Fleming Education Group (FEG), founded by G. Bryan Fleming, offers what most education consulting firms do not — a caring blend of education, evidence-based research and family advocate experience. This unique expertise, coupled with a deep commitment for arriving at child-centered solutions and assisting families develop and identify suitable resources, makes us a trusted resource for our clients.
Currently, Fleming Education Group offers four specialized services — School-placement Advising for families and family law practitioners (attorneys, child psychologists and parenting consultants) in the midst of resolving education setting disputes; VIP School Solutions, a unique service provided to companies who recruit and relocate employees to the Twin Cities; individualized Learning Specialist and Tutoring Referrals, and Special Education Advocacy Services.
Fleming Education Group helps clients manage their fears and anxiety about educational options, and strive for child-centered solutions in every instance. We know how to broaden a family's school-choice lens in a productive, efficient way to achieve the outcomes that will maximize their child's promise.
A Note From The Founder:
"As a years-long educator and school administrator, I am knowledgeable about curriculum, gifted and talented education, special education, admission and other complex issues in public and private school settings. In my experience as a family advocate, community and non-profit leader, I have led and managed innovation and strategy development in a wide range of organizational settings. Supporting children, connecting people and communities to meaningful, professional and expert resources lies at the core of the FEG business philosophy."
The FEG Team is thoughtful and resourceful, and families benefit from our caring, detailed, thorough, ethical and professional work style. We can be counted on to serve as a confidante to our clients as they navigate their most daunting challenges and pursue their greatest opportunities for their children."
About G. Bryan Fleming, Principal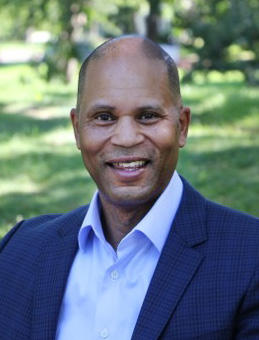 For over two decades, G. Bryan Fleming has been an advocate for children, families, educators and communities in Albuquerque, NM, and the Twin Cities of Minnesota. Bryan brings many years of experience in a wide range of settings and organizations, and he has honed a unique blend of education and research acumen developed over his years as an educator, school administrator and community leader. Intuitively adept at identifying challenges and opportunities, Bryan serves as a highly regarded education and school-placement advisor offering child-centered, expert resources and solutions.
Bryan has served for more than fifteen years as a senior level admission professional where his practice includes interfacing with prospective families, analyzing ability inventories, identifying assessment strategies, collaborating with a network of psychologists and child-family professionals, community outreach, and coordinating action research in psychometrics in partnership with the University of Minnesota.
A native of San Francisco, California and Minnesota resident of 26 years, Fleming attended the University of New Mexico (Albuquerque), where he earned his undergraduate degrees in Music Education and Trombone Performance. Having heard the call to education and public service, Fleming began his career as a music educator in the Albuquerque Public Schools and at the Albuquerque Academy. While serving the Hopkins (MN) Schools as an educator, coach and district-level leader, and The Blake School as a lead administrator, he received his Master of Arts degree in Education Administration from Saint Mary's University of Minnesota, and has pursued post-graduate studies at Harvard University in education leadership and policy.